PRAYER FOR PRIESTS.
Divine Saviour, Jesus Christ, who have entrusted your work of redemption to the priests, who take your place on earth. I offer you, through the hands of your most holy mother for the sanctification of your priests and future priests this whole day, all my prayers, works, joys, sacrifices and sufferings. Give us saintly priests. Grant to them apostolic hearts, filled with love for you and all the souls belonging to you, so that, being themselves sanctified in you, they may sanctify us who are entrusted to their care and bring us safely into heaven.  Loving Jesus, bless all their prayers and words at the altar and in the confessional, in the pulpit, in the school and at the sickbed. Call many young men to the priesthood and monastic life. Protect and sanctify all who will become your priests. And grant to the souls of the priests who have departed this life, eternal rest. And to you, Mary, Mother of all priests, take them under your special protection and lead them ever to the highest priestly sanctity. Amen.  
TENGA AT PUSO.
A Gospel Reflection on the Solemnity of Mary the Mother of God, Sunday, January 1, 2017.
 In our body, we have 5 senses.
WHAT ARE THE 5 SENSES IN OUR BODY?
Eyes,
Nose,
Tongue, Hands
and
Ears.
The Purpose of EYES is TO SEE,
the purpose of NOSE is TO SMELL,
the purpose of TONGUE is TO TASTE,
the purpose of EARS is TO HEAR.
TO HEAR WHAT?
The GOODNEWS!
In our present time, the another term for Goodnews is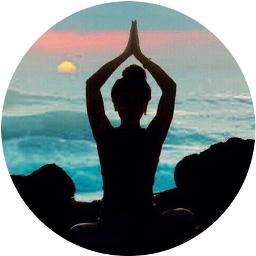 GOOD VIBES.
Kailangan maganda ang naririnig natin.
Kung MAGANDA ANG NARIRINIG NATIN,
magiging MAGANDA ANG PASOK SA ATIN NG 2017,
maraming SWERTE o BLESSINGS ang papasok sa atin sa
2017.
Sa Ebanghelyong 
( Luke 2:16-21) binasa natin ngayong araw na ito ng Linggo ng Kapistahan ni Maria bilang Ina ng Diyos, Enero 1, 2017, TENGA AT PUSO ang pinairal ni
Maria dito.
NARINIG NIYA
ANG SINABI NG MGA PASTOL TUNGKOL KAY
HESUS.
Nung narinig ni
Maria ito ay PINAGNILAYAN NIYA ITO AT ITINAGO SA KANYANG PUSO.
ANO ANG ITINUTUMBOK SA ATIN NG EBANGHELYO NGAYON?
PAKIKINIG at PAGNINILAY.
Sa buhay natin, kinakailangan
MARUNONG TAYONG MAKINIG.
KAPAG NAKIKINIG TAYO,
LAHAT NG MGA NARINIG
NATIN AY DAPAT NAKATANIM SA ATING PUSO AT ISIP.
Sabi nga ni Fr Enrico Gonzales OP ng Santo Domingo Church;
"KAPAG ANG DALAWANG TENGA AY PINAGDIKIT, ITO AY NAGIGING PUSO."
So dapat balanse ang buhay.
NAKINIG tayo,
NAKATANIM sa ating puso ang mga narinig natin,
at IBINABAHAGI natin ang bunga ng ating napagnilayan.